Sustainable Vegan Omega-3
Plant-Based Algae Oil With 85% More EPA & DHA Than Fish Oil
30 Day Money Back Guarantee + Free Shipping
A sustainable, science-backed Omega 3 supplement that boosts overall health by supporting your heart, eye, joint, immune, skin, and brain health.*
Powered by Life's Omega, our Omega 3 contains the only single-sourced EPA & DHA algae oil in a carrageenan-free tapioca softgel. Our Omega 3 is 100% vegan (contains no fish or animal products) and is free from major allergens.

One serving contains 150 mg EPA and 300 mg DHA fatty acids, giving a total of 1000 mg Omega 3s. Each bottle contains 60 softgels (30 day supply).
Join us in saving our ecosystem by skipping the fish and shrinking our environmental footprints while retaining an ocean's worth of goodness.
An Omega 3 Supplement For Everyone
Most people turn to fish and fish oils to get all the incredible benefits of Omega 3s and EPA and DHA fatty acids.
But did you know that fish don't actually produce Omega-3s? They obtain them by consuming nutrient-rich algae.
That's why we decided to go straight to the source.
Using proprietary extraction methods, algae is grown in a controlled indoor environment and processed using only water.
With Calgee's Omega 3, you won't have to worry about pollutants, microplastics, heavy metals or the destructive overfishing of our oceans.
Transparency Every Step of The Way
We're obsessed with quality - because our health and our lives depend on it. That's why we use only the highest quality, premium ingredients in our products. We'll never leave you wondering about what you put in your body.
Our Omega 3 Supplement contains Life's Omega**, which is harvested from a controlled indoor fermenting process of non-GMO microalgae in North Carolina. The process is traceable end to end and requires no outdoor growing ponds. It also prevents any outside pollution or contamination.
This tightly controlled process results in the highest purity, and potency standards. The algae oil is bottled in an FDA registered & cGMP-certified facility in New Jersey. Additionally, we conduct independent lab tests to ensure safety and quality.
Whole-Body Health in a Vegan Omega 3 Supplement*
Powered By Life's Omega
Calgee's Vegan Omega 3 Supplement contains Life's Omega**, which is harvested from a controlled indoor fermenting process of non-GMO microalgae. Free from chemicals and solvents, only water is used in the production process. The process is traceable end to end and requires no outdoor growing ponds resulting in a minimal environmental footprint. Life's Omega is the only single-sourced and unblended EPA and DHA algae oil.
** Life's Omega is a trademark of DSM
Frequently Asked Questions
Happy Customers
These heroes are saving the planet one fish at a time.
Customer Reviews
07/17/2021
Jamie B.

United States
Recieved product in a timely manner...very quickly. Easy to take...I have an allergy that prevents me from taking normal fish oil...so this product is a life saver for me.
07/02/2021
Oren J.

United States
Healthy alternative
I haven't used it yet but, I look forward to using a healthy alternative to Fish oil.
Thank you for the positive review. We hope you enjoy our sustainable alternative to fish oil!
06/03/2021
Abbi H.

United States
Great vitamins!
I'm not usually one to shop for vegan items but I really love these supplements to obtain my omega 3s!
Hi Abbi, Thank you so much for your 5-star review. We're glad to hear that you are satisfied with our omega 3 supplement!
05/26/2021
Patsy H.

United States
Extremely well tolerated Vegan Omega 3
Compared to others I have tried in the past this Omega 3 supplement was very well tolerated: no "fishy" burps, no gut or stomach issues. Just what I was looking for! I take 1 capsule in the morning and 1 in the evening with no problems. Thank you for a great Omega 3!
Hi Patsy, I'm thrilled to hear that you didn't experience any stomach or gut issues with our Omega 3 supplement. We really appreciate your support.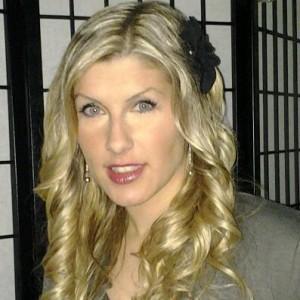 M
04/14/2021
Michelle

United States
Best Omega 3 Ever!
This customer support of this company is beyond amazing! They checked to make sure there was no palm oil in this product, since I am a strict vegan with ethical/environmental reasons to avoid palm oil. There is no gluten, no corn, no animal products, no weird chemicals, no fishy smell or taste (really, none at all!). These are the best. Please don't ever change a thing about this supplement. I love them and am a customer for life!
Hi Michelle, Thank you so much for writing such a glowing review. We truly appreciate your support. And we are glad that you love our Omega 3 and we can continue to provide a product that is also cruelty-free.