The Calgee Story
Why We Started Calgee
Omega 3 is great for our health - but it's not always great for the planet. Traditional fish oil supplements hurt marine ecosystems through destructive overfishing.
And most fish-free algae oil supplements contain Carrageenan in their soft-gels or use questionable sourcing that leaves you wondering.
That's why we've created a pure, potent and totally transparent form of algae oil free of anything you don't need in your body.
Our Mission
To create the world's most sustainable and high-quality health supplements. For you and the planet. We want to make a positive difference by creating the highest-quality products to help you live a healthier life.
To hold ourselves accountable, we became 1% For The Planet Members on Day 1. Join us in reducing our environmental footprint while retaining an ocean's worth of goodness in our algae-powered Omega-3.
Read More
Why You Need Omega 3 In Your Diet
Most people don't get sufficient Omega 3 fatty acids in their diets, especially Vegans and Vegetarians. Studies have shown that Omega 3 is essential to your overall health and wellbeing including eyes, joints, heart, and brain*.
The Fish-Free Alternative
Our 100% Plant-Based Omega-3 is derived from algae in a strict, controlled sustainable environment that is traceable from end to end. You'll never have to worry about heavy metals, toxins, fillers, ocean-borne contaminants, or whether you've swallowed something questionable along with your capsule.
free shipping always
pause or cancel at anytime
no long term commitment
30-day money-back guarantee
Happy Customers
These heroes are saving the planet one fish at a time.
Customer Reviews
M
04/14/2021
Michelle

United States
Best Omega 3 Ever!
This customer support of this company is beyond amazing! They checked to make sure there was no palm oil in this product, since I am a strict vegan with ethical/environmental reasons to avoid palm oil. There is no gluten, no corn, no animal products, no weird chemicals, no fishy smell or taste (really, none at all!). These are the best. Please don't ever change a thing about this supplement. I love them and am a customer for life!
Hi Michelle, Thank you so much for writing such a glowing review. We truly appreciate your support. And we are glad that you love our Omega 3 and we can continue to provide a product that is also cruelty-free.
04/03/2021
Christopher M.

United States
SO HAPPY I FOUND A GREAT OMEGA 3 FREE OF FISH!!
I love everything about this company! I agree with their goals and missions. I am always trying to become better and this is another step in the right direction for a better me and a healthier future for us all!!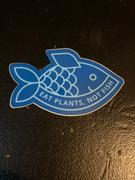 Dear Chris, Thank you for supporting our mission. We truly believe the world is better and healthier by switching to algae oil. Thank you again for taking the time to share your experience with us. We're grateful for customers like you.
PC
03/25/2021
Priya C.

United States
Amazing!
I love my new vitamins and am SO excited to have finally found an omega 3 supplement without fish oil!! Thank you for making this product :)
Hi Priya, We're so glad that you found our fish-free omega 3. Thank you for your purchase and for leaving us a positive review!
03/06/2021
Lisa L.

United States
Excellent product
Great experience. From the speed of delivery to the packaging and the personalized note to the product itself (small and easy to swallow and digest). All fantastic.
Hi Lisa, Thank you so much for your positive review of our Vegan Omega 3. We are thrilled to hear that you had a good experience.
MC
03/06/2021
Michelle C.

United States
Great customer service!
These vegan omega-3 capsules are really good. They taste completely neutral and have no yucky chemicals. They also have no corn (which I am allergic to) and don't cause any stomach upset. I received a cute sticker and a very sweet note from the seller with my order. The only area of concern I have is that it looks like the last ingredient listed is chemically sourced from palm oil, which is NOT vegan. That is disappointing. Otherwise, it is a great product.
Hi Michelle, Thanks for your review. We're super glad that you found an omega 3 supplement that doesn't contain corn. As we followed up over email, our omega 3 does not contain any palm oil and is cruelty-free. Thanks for your support.
Connect with Us
@CalgeeHealth