Sustainable Vegan Omega-3
450mg EPA & DHA per serving.
Harness the power of algae, not fish.
No fishy aftertaste, burps, & smells.
Carrageenan-free, easy-to-swallow mini softgels.
3rd Party tested, Vegan.org & Climate Neutral certified.
Packaged in a carbon-negative recyclable pouch
OUR PROMISE
We want you to be healthy, happy & satisfied.
Put us to the test! Use our supplement for 30 days, risk-free. If for any reason, you are not completely satisfied, we will give you a FULL REFUND. No return required.
Just email support@calgee.com to request a refund and we will process it in one business day.
Pretty fair, right?
Usage: Take 2 tapioca softgels daily with a meal.
US Grown Algae - 450mg DHA & EPA
Heart Health

Helps reduce the risk of cardiovascular diseases.*

Overall Health

Assists in boosting immunity and in reducing anxiety.*

Joints & Inflammation

Helps improve joint mobility and stiffness.*

Brain Power

Boosts overall brain function for improving clarity and cognition.*
Algal Oil (Schizochytrium Sp. Algae), Modified Tapioca Starch, Glycerin, Purified Water, High Oleic Sunflower Oil, Tocopherols, Rosemary Oil (Preservative), Ascorbyl Palmitate.
Prateek & Shreya founded Calgee in 2020.
Fish based Omega-3 is not great for our planet. It hurts our marine ecosystem.
Existing vegan alternatives weren't effective or had carrageenan.
We set out to create something pure, sustainable, and good for the environment.
We offer free shipping on all orders.
Use our supplement for 30 days, risk-free. If for any reason, you are not completely satisfied, we will give you a full refund. No return required.
As Seen In
Sports Illustrated's #1 Vegan Omega-3
Calgee can make a great addition to your vegan lifestyle.
With its innovative and sustainable approach to wellness, Calgee is quickly becoming a leader in the supplement industry
Ranked as one of The Beet's Trustworthy Vegan Supplement Brands

| none | Vegan Omega 3 | Generic Algae Oil | Generic Fish Oil |
| --- | --- | --- | --- |
| Sustainable | | | |
| Carrageenan Free | | | |
| High Concentration Of DHA & EPA | | | |
| Pollution & Toxic Free | | | |
| No Fishy After Taste | | | |
| Plant Based | | | |
The Best Vegan Omega-3 Supplements
Our Vegan Omega-3 supplement is perfect for anyone looking for a fish-friendly alternative. Fish don't produce Omega-3s. Instead, they obtain them by consuming nutrient-rich algae. This is why we went straight to the source.

Our algae based Omega-3 has 85% more EPA & DHA fatty acids per serving than a standard fish oil dose.
SHOP VEGAN OMEGA-3
SHOP VEGAN OMEGA-3
Transparency Every Step Of The Way
Thousands Of Happy Customers
Very good product with no "side effects". This product is very easy to take.
Tyler E, Verified Buyer
I have way more more energy now! Noticed the difference in my workouts. And I feel less sore too!!
Josephine, Verified Buyer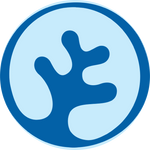 I had to stop fish oil product due to unpleasant aftertaste. Yet, I wanted the benefit of DHA and...
Nadine Ferraro, Verified Buyer
I feel my brain fog has been lifted after taking these for a week and I love that they are vegan
Steven G, Verified Buyer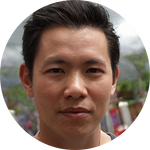 They are small and easy to swallow and no fishy smells or taste
Joseph D., Verified Buyer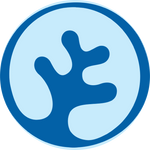 I have noticed it help me with my inflammation issues as well as helping my anxiety.
Tiffany B., Verified Buyer
Science Backed Benefits
EPA and DHA fatty acids are critical for many of your body's vital functions. Unfortunately, most people don't get enough Omega-3s from a balanced diet, especially Vegans.
Reducing risk of cardiovascular disease*
Reducing acne & dry eyes*
Reducing inflammation & stiffness*
Improving the immune system*
Improving clarity & cognition*
Lesser known benefits
(Improving mood, sleep and muscle recovery)*
Calgee is vegan & vegetarian friendly compared to standard Omega-3s.
Sustainable from plant to package
Traditional fish oil contributed to overfishing, leading to the destruction of our oceans and the disruption of aquatic food chains. This environmental impact occurs no matter what fish is used in the process.
We've ditched the fossil fuel based plastic bottle and switched to more sustainable pouches. These lighter pouches are easily resealable and will keep your softgels fresh, while lowering your carbon footprint.
Our Sustainable Vegan Omega-3 pouch is made from plant-based plastic. These come from renewable resources such as sugarcane. We're proud that these are also carbon negative.

Join us in shrinking our environmental footprint.
Frequently Asked Questions
FAQs
Happy Customers
These heroes are saving the planet one order at a time.